Programs of Study
Skill Enhancement for Microsoft Office Applications and Certification
Phoenix Computer Academy offers multiple Office Applications Programs that train the workforce for using Computer Applications for office administration certification, and for excelling in office administration related careers. These programs are completely aligned with current certification curricula to provide you with the foundation to succeed in the certification exams.
We have multiple training programs for Office Applications depending on where you are on your career path.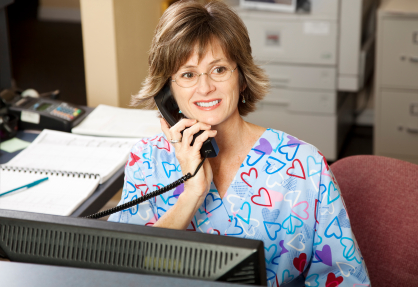 The Office Application programs offered by Phoenix Computer Academy are:
Microsoft Office Applications with Web Design
Microsoft Office Applications with Microsoft Access
Microsoft Office Applications
The primary Microsoft Office Applications program is geared towards professionals who want to start their careers in Office Administration, as well as students who want to refresh their understanding of Microsoft Office Products. The program teaches computer skills in e-mailing, word processing, spreadsheets, and presentation using Microsoft Office products. The course also teaches skills in using computers, Microsoft Windows, e-mails and Internet effectively. The program with Web design allows students to learn basic web design, providing them with skills to manage content-management systems and maintenance of web pages. The classes are instructor led and allow for hands-on practice.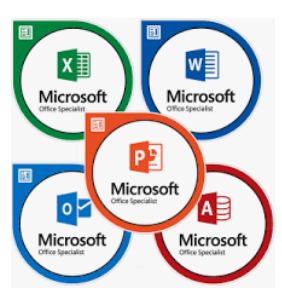 The above programs enable students to boost their careers or re-enter the workforce in Office Administration related higher paying jobs. These programs provide the skills necessary for a career as an office manager, office assistant, customer service representative, general office, front desk assistant, office administrator assistant, inventory control specialist, sales specialist with electronic commerce knowledge, web support specialist, digital marketing specialist, communication specialist, document control specialist, Internet /e-commerce specialist, content update specialist, and website content specialist.
| | | | |
| --- | --- | --- | --- |
| # | Certification | Certification Name | Exam |
| 1 | MOS | Microsoft Office Word 2016 Core | Exam 77-725: Word 2016: Core Document Creation, Collaboration and Communication |
| 2 | MOS | Microsoft Office Excel 2016 Core | Exam 77-727: Excel 2016: Core Data Analysis, Manipulation, and Presentation |
| 3 | MOS | Microsoft Office PowerPoint 2016 | Exam 77-729: PowerPoint 2016: Core Presentation Design and Delivery Skills |
| 4 | MOS | Microsoft Office Access 2016 | Exam 77-730: Access 2016: Core Database Management, Manipulation, and Query Skills |
| 5 | MOS | Microsoft Outlook 2016 | Exam 77-731: Outlook 2016: Core Communication, Collaboration and Email Skills |